Master your mindset using question thinking
Auteur:
Adams, Marilee G.
Auteur:
Lipton, Andrea F.
Editeur:
Berrett-Koehler Publishers
Publication:
2022
ISBN:
978-1-5230-9120-1
e-ISBN:
978-1-5230-9121-8
Based on the bestseller Change Your Questions, Change Your Life, this workbook is a practical guide that helps readers ask the right questions for successful change.

In the bestselling classic, Change Your Questions, Change Your Life, Dr. Marilee Adams introduces Question Thinking, which shows how you can change your questions and your mindset for the most successful outcomes. This workbook puts those original ideas into action and makes them easy to implement.

In this workbook you get to choose an area of your life that you want to improve and then apply the principles and practices of Question Thinking to experience the benefits of this system firsthand. At the center of this work is the Choice Map, which helps you recognize the likely impact of the questions you ask. This book provides tools, warm-up exercises, somatic practices, and learning scenarios that bring the practical applications of Question Thinking into your professional and personal life. Thoroughly engaging, it includes how the Question Thinking protocols can help you switch from a controlling Judger Mindset to a flexible Learner mindset and learn how to facilitate more effective meetings and conversations.

Although this workbook can serve as a companion to the bestselling book, it has been designed to stand on its own. In the book, the fable's hero undergoes a transformative journey by using Question Thinking, and this workbook helps readers undergo a similar transformation.
Voir toute la description
Dossiers
Présent dans 0dossiers publics
Dossiers
Présent dans 0dossiers privés
Commentaires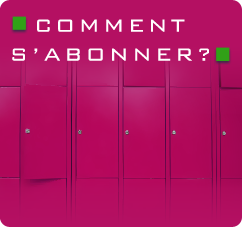 Les fils RSS de Smartlibris