A Daily Guide for Following Your Soul's Calling
Auteur:
Brown, Adrienne Maree
Auteur:
Taylor, Sonya Renee
Editeur:
Berrett-Koehler Publishers
Publication:
2022
Edition n°:
1
e-ISBN:
978-1-5230-0243-6
Bestselling authors Sonya Renee Taylor and adrienne maree brown combine the ten tools of Radical Self-Love and Emergent Strategy to create an unforgettable and transformational experience of journaling your way into your most authentic self.

Great news! You are just a few months away from living your best life.

Based on the bestselling philosophies of Radical Self-Love by Sonya Renee Taylor and Emergent Strategy by adrienne maree brown, this journal is the opposite of your typical productivity planner. It will help you surrender to your body's needs instead of forcing yourself into cramped disciplines. It will help you become awed by the natural beauty of your divine self instead of being rampantly self-critical. It will aid you in embracing your shadows and accepting responsibility for harm while liberating you to permit yourself to just be.

This twelve-week structured journal provides four prompts per week that center on affirmations, gratitude, and self-love. They include space for both journaling and drawing as well as weekly suggestions and words of wisdom from the authors.

Twelve weeks from now, when you've journaled your way through these life-changing prompts, you'll be ready to give yourself the permission you need to live your best, most authentic life.
Voir toute la description
Dossiers
Présent dans 0dossiers publics
Dossiers
Présent dans 0dossiers privés
Commentaires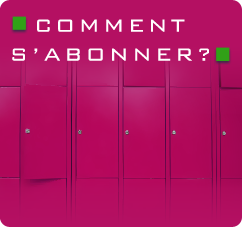 Les fils RSS de Smartlibris