Terry Gifford's Classic Climbs
Auteur:
Gifford, Terry
Editeur:
Whittles Publishing
Publication:
2003
ISBN:
978-1-904445-06-7
e-ISBN:
978-1-84995-354-2
The Joy of Climbing is the result of a search through Britain, Europe and America for the esoteric gems at the easier end of climbing. This special selection demonstrates the sheer fun and enjoyment of climbing. The articles have been especially chosen to provide a stimulating but achievable challenge, whether on a climb itself or appreciating the moves from the comfort of an armchair. In his writing, Terry Gifford adopts a variety of styles, resulting in a blend that enhances the dramatic nature of the subject and provides the reader with both the lyrical and the unexpected.
Sections with selected content:
Introduction
Ireland - The Book of the Burren
Scotland - Ardverikie Wall, Twisting Gully, Wisdom Buttress
Lake District - Overhanging Bastion, Great Eastern Route, The Lady and the Raven: Corvus
Northern England - Windgather, Spinnaker, The Brain
Wales - Obsession, Angel Pavement, Meeting John Taylor, Pencoed Pillar, Under Adam Rib
South-West England - Diamond Solitaire Lundy, Right Angle, Kinkyboots, Durdle Door
Euro Rock - Les Calanques, Anne Sauvy, The Healing Mirror: Miroir Slab, Two Calpe Classics, Carrion Crete
US Rock - Allen Steck: The Silver Fox of Yosemite, Ten Letters to John Muir, North Carolina Climbing
Glossary and References
As well as climbers, mountaineers and hill-walkers, this book will appeal to those who appreciate and have an interest in the environment and natural world.
Voir toute la description
Dossiers
Présent dans 0dossiers publics
Dossiers
Présent dans 0dossiers privés
Commentaires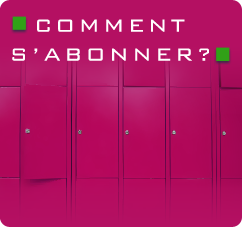 Les fils RSS de Smartlibris