Cry of the Guilty Silence of the Innocent
Auteur:
Donaldson-Yarmey, Joan
Editeur:
BWL Publishing Inc.
Publication:
2015
ISBN:
978-1-77362-660-4
Despite a promising start, a penal colony set on a far off planet quickly disintegrates into chaos. When the weather turns stormy and snow falls, hungry and cold prisoners swarm the warehouses looking for food. The spaceship that had remained on the planet to be used for trips for supplies is attacked by the prisoners and lifts off the ground. Unable to land due to fear of being attacked again, the ship finally abandons the prisoners and the half build village and heads to their home planet. Gwin, a prisoner, and the historian Sari, who is left on the planet by mistake, had discovered a cave of native inhabitants on one of their explorations. When the snow and cold and fighting forces them to leave the village they meet up with Jawn and his brother Georg, both prisoners. The four band together and go to the cave of the natural inhabitants hoping for help. They are ignored and are close to death from cold and starvation before finally being invited into the cave. Their resulting friendship leads to heartbreak for the cave people and could adversely affect the future generations of the planet.
Voir toute la description
Dossiers
Présent dans 0dossiers publics
Dossiers
Présent dans 0dossiers privés
Commentaires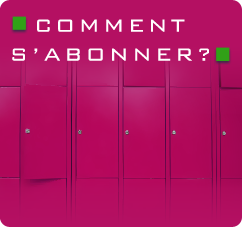 Les fils RSS de Smartlibris